Автор: Handler 1.2.2008, 6:00
Olympus 4/3 AF confirm and Image Stabilize emulator chip (DANDELION 3.0)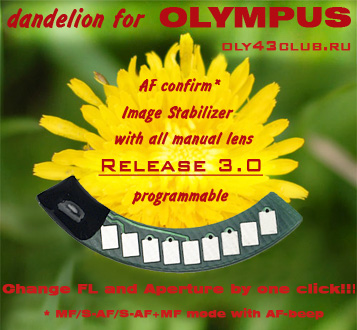 What is the OLYMPUS Dandelion?

The Dandelion (Olympus 4/3 AF confirm and image stabilize emulator with all manual lens) is a chip which is joined to the camera contacts and thus initiates AF confirm and the work of the image stabilizer with any lenses that can be used in cameras with the 3/4 system(dandelion, because of how it looks).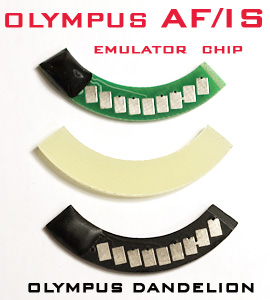 The Dandelion is adjusted to the Olympus cameras of the E-series (E-1, E-300, E-330, E-500, E-400, E-410, E-420, E-450, E-510, E-520, E620, E-3, E-30 …)

The Dandelion is fixed to the adapter which you use with your lens.

The Dandelion chips is easy installed to any of 4/3 adapters (OM-4/3, Nikon – 4/3, Pentax-4/3, etc. ).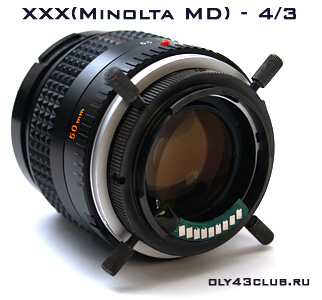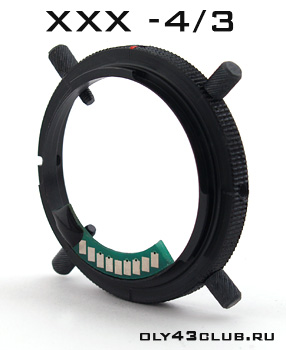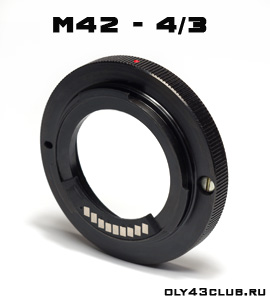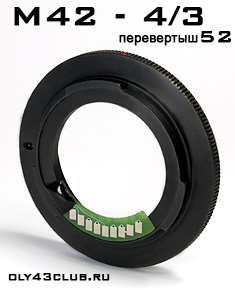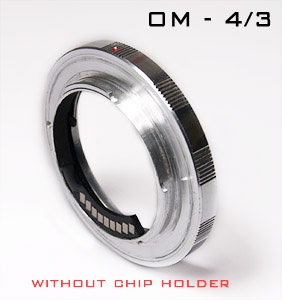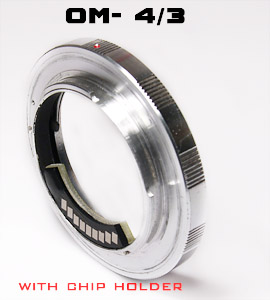 The Dandelion and AF confirm.

The AF confirm works with any lens irrespective of the aperture ratio and focal distance.

Supported focusing mode:

MF When something gets into the focus of the view finder, the green luminodiode is alight (twinkling signifies that the point of focusing is close or that there is not enough light for the sensors to work in a proper way). The release button works in any position.

S-AF When something gets into the focus of the view finder, the green luminodiode is alight and the beeping sound is heard (twinkling signifies that there is not enough light for the sensors to work in a proper way).
If the three-point focusing is chosen, the point got into the focus will be highlighted.
The release button works in any position if the release priority mode S is on. The release button works only if the object gets into the focus when the release priority mode S is off.

S-AF+MF When something gets into the focus of the view finder, the green luminodiode is alight and the beeping sound is heard (twinkling signifies that there is not enough light for the sensors to work in a proper way). If the three-point focusing is chosen, the point got into the focus will be highlighted.

AF confirm work down to f/22 (in the daytime).

E.g. Dandelion on E-330 with Pentacon 50/1.8(М42), AF confirm in mode A: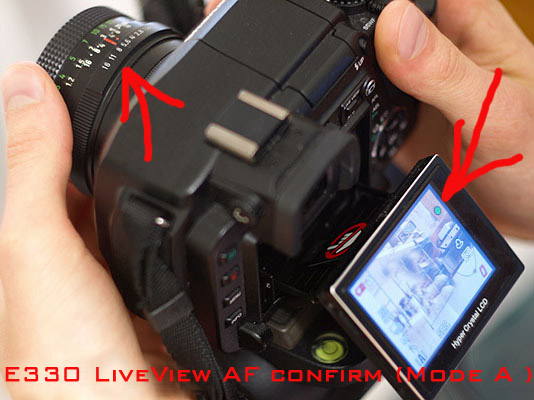 The Dandelion and image stabilization (IS).

When using the Dandelion with any lens, irrespectively of its aperture ratio (i.e. optical efficiency) and focal distance, the image stabilizer works (if your Olympus camera has such an option). For the sake of the most effective work of the image stabilizer, the focal distance which is set into the Dandelion should coincide with that of your lens.

Dandelion 3.0 work with all manual lens and is programmed to any focal length from FL=1mm to FL=65535mm


The guidance to the Dandelion (release 3.0)

1. Put the adapter with the Dandelion on your lens and set it into your camera.
2. Switch your camera on. The Dandelion works if the value of the aperture is highlighted (it may be any). The Dandelion 2.0 works in any mode of shooting.
3. Put the exposure correction into operation if necessary (it is necessary mainly for high-aperture lenses).
4. If the Dandelion has stopped working appropriately, namely the lens indication disappeared (this means that the aperture is not reflected and the AF confirm is out of order; this may happen if you switched an unsupported mode on), you should press the lens reset button. Press and release this button, then the Dandelion will work again. In case it has been of no help, switch you camera off and then on.

FAQ
Question: My camera does not show an aperture value (i.e. 'f--')
Answer: When there's no aperture value shown on the camera, it means the chip is not working. Please proceed to check the following, they are the main cause of almost all problems.
a) Check the camera if it is set to the correct focusing mode, i.e. MF/S-AF/S-AF+MF not С-AF!
b ) Switch the camera main power off and then on again to reset the chip
c) Check the metal contact of the chip and the metal contact in the bayonet mount of the camera, make sure they are properly aligned
d) Clean the metal contact on the chip, sand it with a fine sand paper where neccessary (glue residual may have smeared while fixing the chip to adapter)
e) Reset your camera settings to factory default if the above doesn't solve the problem.
f) Upgrade your camera firmware if it's available


The instruction on programming of a dandelion of version 3.0

Version 3.0 dandelion allows to change the minimum Aperture of an emulated lens within F1.0-F9.9 and a focal length from 1мм to 65535мм.

Dandelion reprogramming is based on our original ideas, to use values of Aperture (F36-F91) which serve as commands. The button of activization of a command or "enter" is the button of shutter release. The button of updating dandelion is the button of change lens "lens reset" or the button of turning on/off the camera.

So, for change a focal length or a aperture, switch on (or translate) your camera in the M mode, set necessary aperture for the change (you can set aperture in the A mode but thus a exposure can attain 5 minutes, be attentive), the list of possible commands:


F91 To set focal and Aperture by default (50мм F2.0)

F81 To set a sign minus, for decrease focal and Aperture (by default always plus).
Be attentive, for retrace to plus it is necessary to restart a dandelion by button Lens Reset or to switch off/on the camera

F72 To change focal length by 50mm

F64 To change focal length by 20mm

F57 To change focal length by 10mm

F51 To change focal length by 5mm

F45 To change focal length by 1mm

F40 To change min Aperture by F 1.0

F36 To change min Aperture by F 0.1


For example if the dandelion is installed by default, 50мм 2.0, and you wish to adjust to (reprogram) it on 85мм F1.5 (well-known Helios-40) it is necessary:

1. set camera in the M mode, set exposure (convenient to you)
2. make on one snapshot on aperture F64, F57, F51 (to increase focal by +20 +10 +5)
3. make a snapshot on aperture F81 (to set minus)
4. make 5 snapshots on aperture F36 (to reduce a aperture by 5 х 0.1)
5. restart a dandelion by button Lens Reset or to switch off/on the camera
6. set a minimal aperture by scrolling


video -example: dandelion 50/2.0 set to 100/3.0 then to 136/3.0: http://oly43club.ru/_images/oduvan/Ver_3_video.avi


http://oly43club.ru/index.php?p=howtobuy